Car Detailing in Yorkdale
We offer a one-of-a-kind, convenient way to get your car clean. Call our mobile car detailing Yorkdale service for:
Fully mobile car detailing services
A cleaning team that comes to you at home or at work
Interior and exterior car cleaning
A self-contained mobile washing truck that does it all
Call Wash Me Now today for fast and convenient car detailing in Yorkdale!
Satisfaction Guaranteed
There are so many benefits to car detailing, when you take a closer look at what you can get from trusting our mobile car washing company at Wash Me Now. We offer car detailing in Yorkdale that can appeal to a wide range of budgets and needs. Whether you want a simple wash and wax, or a more comprehensive series of services and methods, we have the experience and professionalism necessary to give you powerhouse results.
Keep in mind that this detailing work can benefit any make or model of any vehicle you can imagine. This includes Toyotas, Hondas, Chevrolets, BMWs, Mercedes-Benzes, Ferraris, and so many more. Simply put, if you have a vehicle, we can transform it into something that looks as though you just bought it today.
What Makes Our Car Detailing in Yorkdale Different?
We Stand By All Of Our Car Detailing In Yorkdale!
Whether you live in Yorkdale, Toronto, or anywhere in the Greater Toronto Area, our mobile service can come to you! From treating leather seats, to restorative work that can even eliminate small examples of damage, there is so much we can do for your vehicle. Check out the more than 100+ 5-star reviews from car detailing in Yorkdale customers just like you!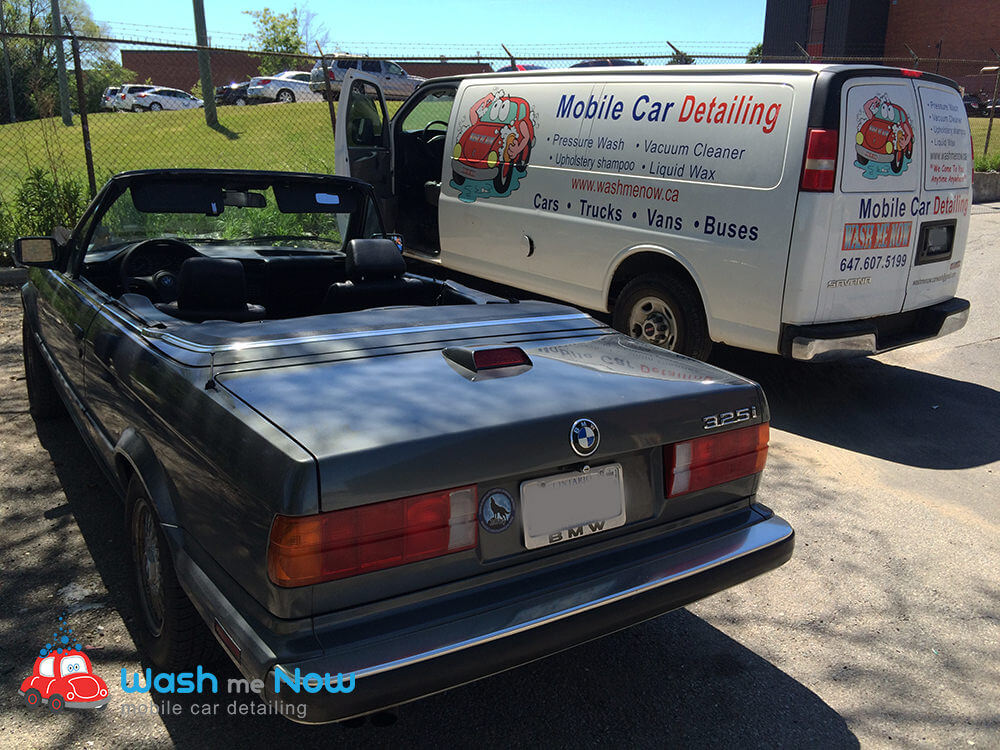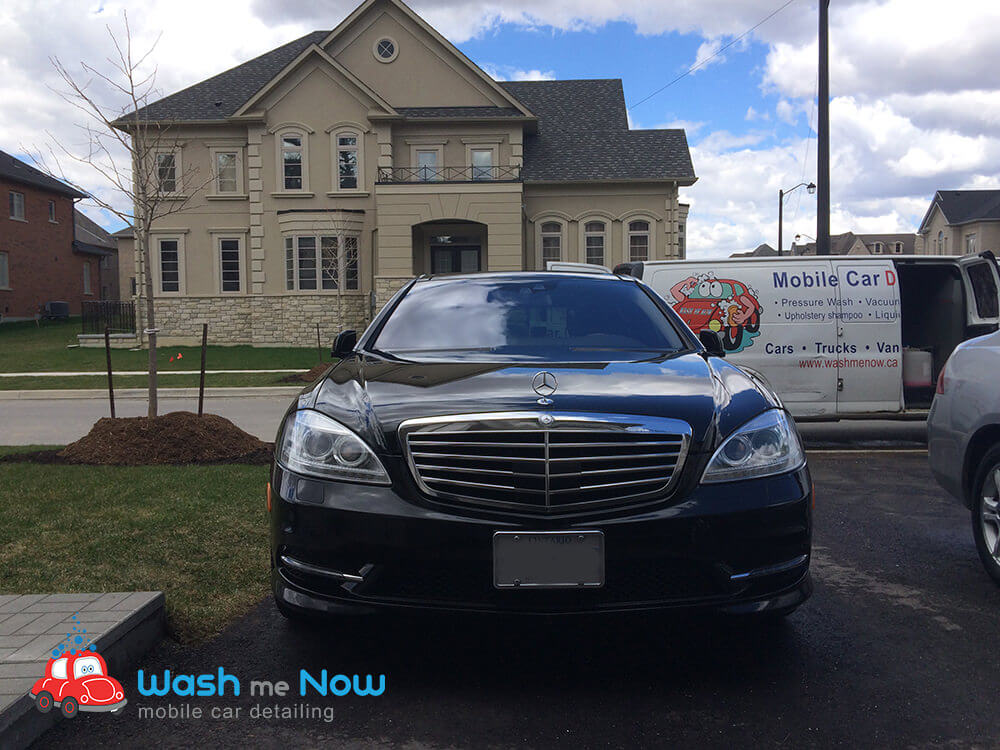 We Offer Affordable Car Detailing In Yorkdale Results!
We would also suggest taking a look at our pricing sheet. This can show you the rates that accompany all of our services and packages. Compare our deepest inventory of services in our most expensive package to the rates of other companies in the area. We are peerless for quality, service, and affordability.
We Are The Ultimate Green-Friendly Car Detailing In Yorkdale Company!
Using environmentally-sound products and methods are extremely important to us. To that end, we work to minimize water use, put to work processes like steam-cleaning, and more.
Ready to give your vehicle the car detailing in Yorkdale experience it deserves? Contact us to set up an appointment!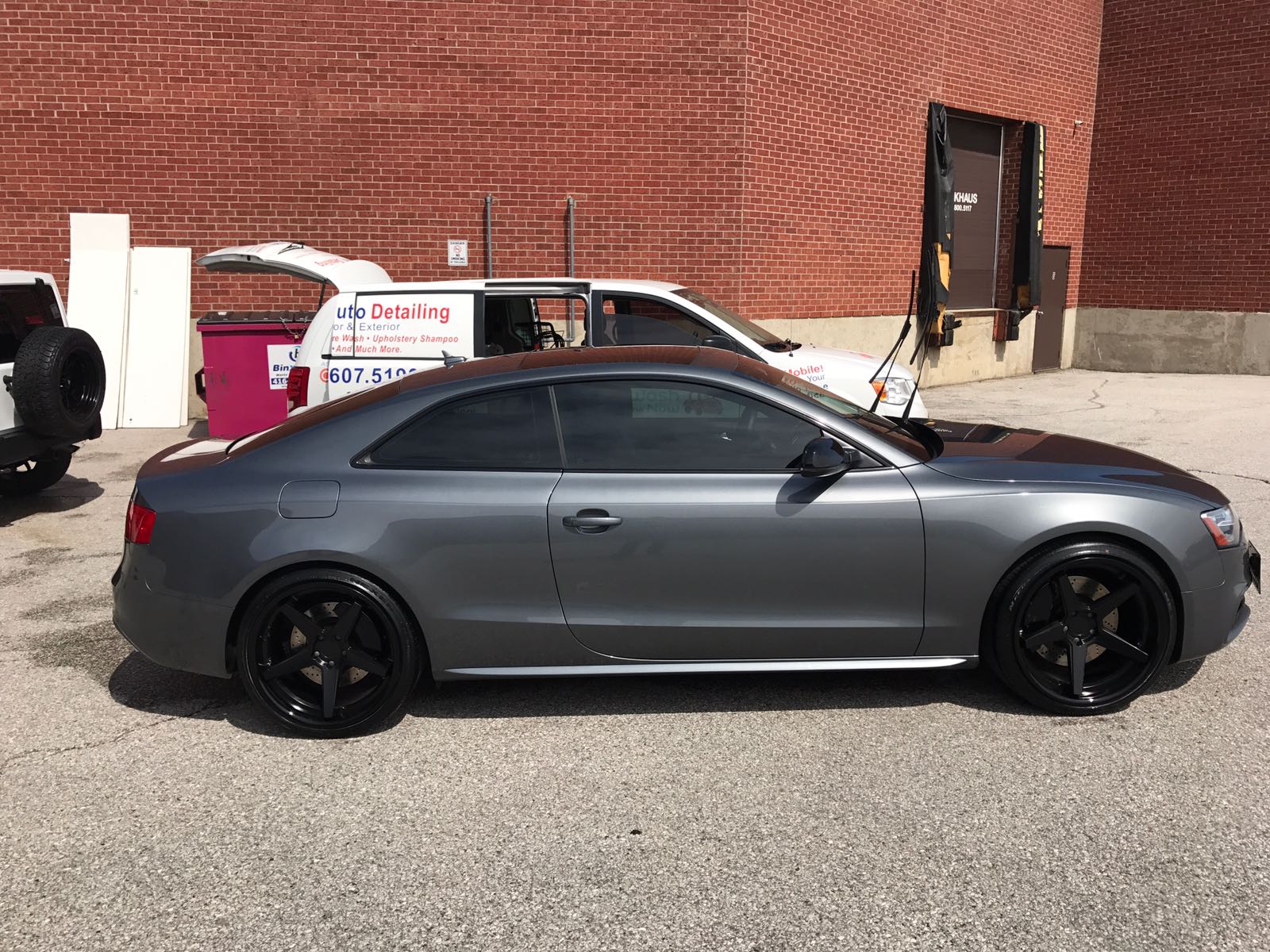 SERVICING THE FOLLOWING DEALERSHIPS
Request a callback
Fill in the form below and one of our friendly and knowledgeable representatives will call you back as soon as possible!