Auto detailing is ultimately the best way to take care of your car.
Our auto detailing, Toronto experts at Wash Me Now can take you through everything you will need to do in this arena. There is no question that we put our cars through a lot. If you have children, or if you share a vehicle with someone, the interior and exterior alike can become pretty worn down. This state can cause problems with your vehicle in other ways. This is particularly true with the value of your vehicle.
Keeping that in mind, auto detailing is just a common-sense measure to ensure your car is looking and running at its very best. There are a number of benefits to taking auto detailing seriously. The better you understand these benefits, the easier it will be to see how we can help. These advantages can also lead to a better understanding of why DIY detailing is never really a wise move.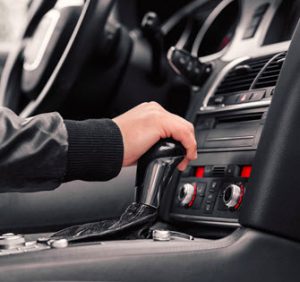 What Are the Benefits?
If you aren't entirely familiar with the concept of auto detailing, Toronto, understand that we are talking about measures that are designed to dramatically improve your vehicle on a number of different levels. This is an affordable, arguably essential way to make sure your vehicle looks as good as it drives.
Here are some more specific examples of benefits from auto detailing, Toronto:
A pro-detailer is going to cover everything: Detailing your car isn't really worth the effort if you aren't going to make sure they aren't covering absolutely everything associated with your vehicle. Dent repairs and windshield repairs are two prime examples of what we mean. Rust proofing, odor elimination, and wood grain/interior paneling are a few more examples.
Turning back the clock: While you can't flawlessly recreate the condition of your vehicle, the day you drove it off the lot, you can still do a lot more to that end than you might suspect. This is where auto detailing can help. The steps and tasks involved can have your car looking better than it has in a very long time. Vacuuming and washing your cars are obviously important, but they generally aren't enough.
Hold on to the resale value: This is a rule that also applies to your home. Even if you aren't planning to sell anytime soon, you should still keep the potential resale in mind with any investment as large as a vehicle. Auto detailing is a straightforward, hassle-free measure that gives your car the best condition possible. There is no question that such a thing can definitely be great for its resale value.
These are just a few of the benefits of taking auto detailing seriously.
Contact us at any time to make an appointment, and we can take your car through the paces it needs to run and look its very best. There is always a temptation to try and handle auto detailing on your own. While you can probably do a few things, you will ultimately find that the professionals are the best way to go for this sort of work.
Professional Auto Detailing, Toronto Offer Professional Results
DIY auto detailing can seem like a good idea on paper. With so many YouTube tutorials and DIY tips out there, it seems like there is, in fact, a great deal that you can handle on your own.
However, even if you have a high amount of DIY experience, you can still make an easy mistake. Those easy mistakes also come with the downside of being rather costly. At that point, you need to call in someone to hit the reset button on the current condition of your car.
Professional work is always the right way to go with something like this. You don't have to worry about a thing. You don't have to prepare your vehicle for the work, and you don't have to spend hours upon hours in the pursuit of understanding how to do it in the first place.
Honestly, who wants to spend what little leisure time one has on such a thing. We can't imagine it sounds that appealing to you. When you stack up all the obstacles and downsides of DIY detailing, the notion of saving a little money begins to pale by comparison.
Auto detailing helps you to get rid of the unsightly when it comes to your car. It also gives you a car that is ultimately going to run better. Perhaps the best thing about auto detailing is the fact that it doesn't take very long at all. Most situations can be handled in hardly any time at all. You are also talking about something that is far more affordable than you might suspect.