#1 Car Detailing Toronto and the GTA!
Complete car detailing at your doorstep! All you have to do is tell us where, and we'll bring everything else! We provide complete interior and exterior car detailing and the best car wash your car has ever had! Satisfaction guaranteed!
Rated 5/5 ( 200+ reviews, view here)
As seen on
We provide the finest full-service mobile car detailing in Toronto and the GTA, with indoor facility option available. Experience the best in
interior
and
exterior
car detailing while at home or at work. We can come to you anytime, anywhere. We service all makes and models of vehicles, including cars, vans, trucks, buses, trailers, and more!

Contact us today, call
(647) 607-5199
Prompt and reliable service guaranteed
Our truck is a self-contained mobile wash unit. It is equipped with everything we need to offer you the finest in cleaning and interior and exterior car detailing! Power, water, pressure washer, carpet cleaner, vacuum cleaner, steam cleaner, air compressor, and more – we bring it all! Your car will look spectacular once we're done with it!
Steam Cleaning Your Car
At Wash Me Now, we are proud to offer the innovative and highly effective vehicle detailing method of steam cleaning. Steam is known for its cleaning power as well as its ability to kill off harmful bacteria. As the steam is released along every inch of your vehicle, you will see it transform before your eyes! Get rid of dirt, grime, stains, odors, and more with one extremely efficient cleaning method. No rubbing, no scrubbing, and no harmful chemicals. Just steam power all the way! Learn more
Available 7 days a week
Service across Toronto and the entire GTA
Only highest quality products on your car
The finest interior and exterior car detailing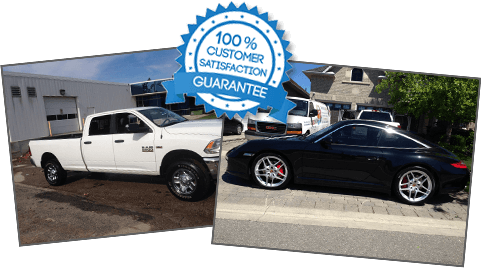 Request a callback
Fill in the form below and one of our friendly and knowledgeable representatives will call you back as soon as possible!
Location list
Attention to Detail
Our team pays close attention to even the finest details. Every Wash Me Now client enjoys the very best results supported by our satisfaction guarantee. Both exterior and interior car detailing is performed by experienced professionals using only the best products and equipment. We know just where dirt and grime likes to hide and we make it our mission to make your car squeaky clean!
Car Detailing Options for Every Budget
We offer a wide range of car detailing options from basic packages to more specialized deals. Our optional extras can be added to any package. Each of our packages is designed to suit various needs as well as your budget. For affordable and high quality car detailing services contact our experts at Wash Me Now!
Call (647) 607-5199
Specialized Detailing Services
Steam Cleaning Power – At Wash Me Now, we use the power of steam to safely remove dirt inside and out! Not only does this method use minimal water, but it also acts as a powerful disinfectant! Enjoy top quality car detailing results that won't risk your car's perfect finish!
Leather Cleaning and Conditioning – Vehicles with leather interiors need a bit of extra care to keep this material supple and beautiful. We use only the best cleaning and conditioning products to keep your leather from becoming brittle from the cold in winter and the harsh summer sun.
Clay Bar Treatment – This treatment is fantastic for removing debris and dirt from the surface of your car without scrubbing or rubbing! Removing tough dirt need not result in damage to the paintwork thanks to this safe and fast method! Remember, the sooner you remove that dirt, the less its impact will be on your perfect paint job!
Menzerna Paint Sealant – Give your car that extra layer of protection with our Menzerna Paint Sealant treatment! This is an excellent product that will give your vehicle a deep, natural shine. Professionally applied by our team, you will enjoy the benefits for months! Sealing the paint protects more than just the paintwork itself. It's also helps the underlying body of your vehicle withstand the elements.
Ozone Generator – Pets, children, food, and those who suffer from motion sickness can really take their toll on the interior of your vehicle! Ones those smells take hold, it's tough to get them out. This is where our Ozone Generator comes to your rescue! Give your car back that fresh scent and take pleasure in driving once again!
Professional Car Detailing for All Makes and Models
At Wash Me Now, we have extensive experience working with a wide variety of vehicles. From sedans to SUVs and everything in between, there's no job too big or small for our mobile detailing service!
Families usually rely on at least one or two vehicles to get to work, school, do shopping, and other activities. In most cases, these cars spend more time on the road than they do parked at home! Just another reason why our mobile approach is so convenient! Simply provide us with the address and we will come to you anywhere in the Greater Toronto Area! Our packages and optional extras make it easy for anyone to find the best car detailing option to suit their needs and budget. We are proud to have experience in detailing all makes and models and we know where dirt likes to hide!
Our team also has extensive experience working on luxury vehicles, including specialized vehicles like Tesla. Our careful cleaning approach focuses on achieving the best results with the least invasive methods and products. Since we come to you, you can also take comfort in knowing that your vehicle will not need to leave your premises or be moved.