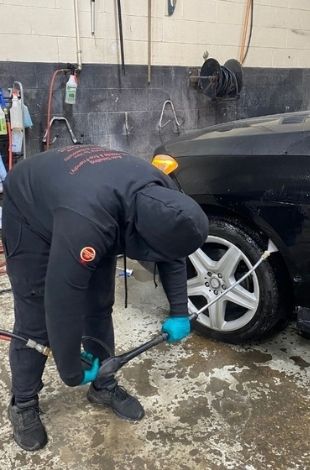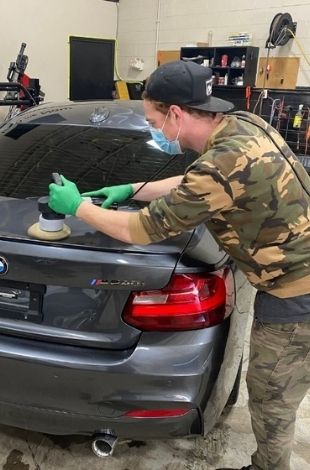 Our Auto Detailing Bolton Crew
Our experienced team has worked on a wide variety of vehicles including SUVs, family cars, luxury vehicles, and even electric cars.
No matter the type of vehicle you own, you can rest assured that we will tend to your vehicle with the utmost care and attention to detail. We go above and beyond to ensure that every auto detailing we perform is completed to perfection.
Exterior Car Detailing
Interior Car Detailing
Engine Detailing
Ceramic Pro Coating
Steam Cleaning
Book an Appointment
Affordable Car Detailing Services
At Wash Me Now, we offer car detailing in Bolton at affordable prices. Our competitive prices and various detailing packages make it that much easier for our clients to find the best options to suit their individual needs.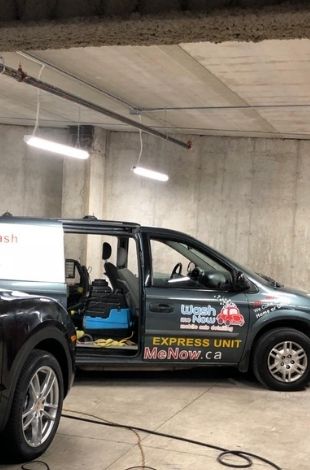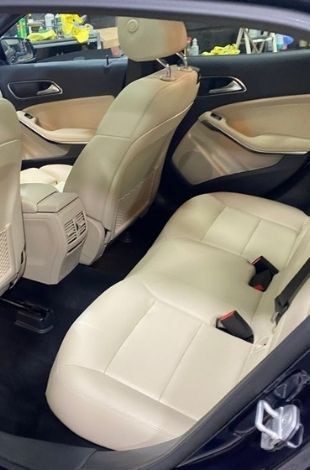 Auto Detailing Bolton Finished to Perfection
When we detail a car, it goes beyond a simple wash and vacuum. Our skilled team at Wash Me Now takes the time to clean dirt and dust out of every possible nook and cranny. We perform specialized treatments on leather, plastic, and various other materials found throughout the interior and exterior of your vehicle. By the time our team is done, your car will look its absolute best!
Why Choose Wash Me Now
| | |
| --- | --- |
| ✓ Availability | Same Day |
| ✓ Interior Detailing  | From $160 |
| ✓ Interior & Exterior | From $220 |
| ✓ Service Areas | Bolton |
| ✓ Options | Mobile & Our Location |
| ✓ Experience | 10+ Years |
Fast Auto Detailing Services In Bolton
Given the fast-paced nature of our lives these days, it's common for vehicle owners to neglect the appearance of their cars. Allocating enough time for a professional car detailing in Bolton is often seen as a tall order.
This is why our packages each contain comprehensive details regarding the treatments that will be performed as well as the amount of time needed. The size of your vehicle and the detailing package you select will determine the amount of time required to get your car spotlessly clean. Take a look at our options here and feel free to call us for any more information.
We have more than 400 5-star reviews from our many satisfied customers. These reviews and our 100% satisfaction guarantee clearly indicate the high level of service we offer. Of course, you need not take our word for it. Read the reviews for yourself and become part of our growing number of happy clients!
Book an Appointment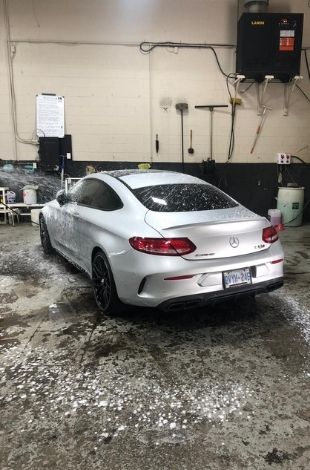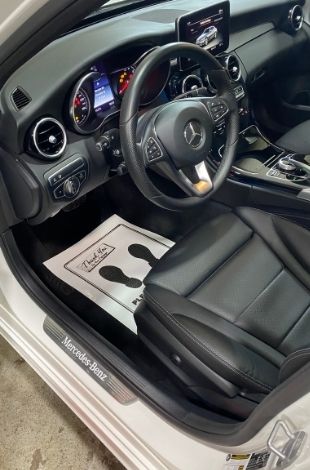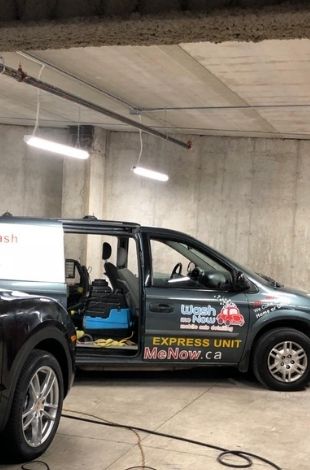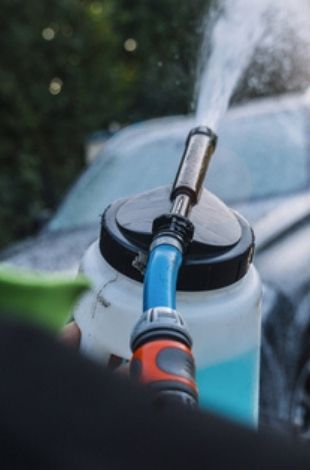 Mobile Car Detailing Bolton
Time is one of the main factors to consider when it comes to cleaning your car. While a quick wash may only take a few minutes, it's the finer details that really take time.
At Wash Me Now, we provide mobile car detailing in Bolton for your convenience. We will come to you anywhere in the area and perform professional detailing while you go about your usual business! We bring all of our own supplies and even our own water!
Book an Appointment
Super Steam Clean Bolton
Steam is known for its cleaning and disinfecting properties. Using steam allows us to achieve the best results without any rubbing, scrubbing, or excessive use of water. Both the interior and exterior of your vehicle can benefit from the use of steam cleaning power. Not to mention our environment.
Book an Appointment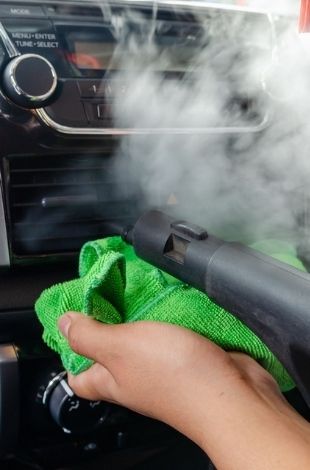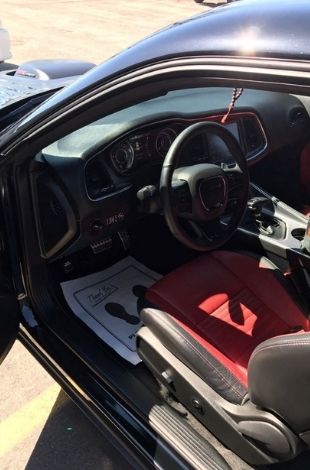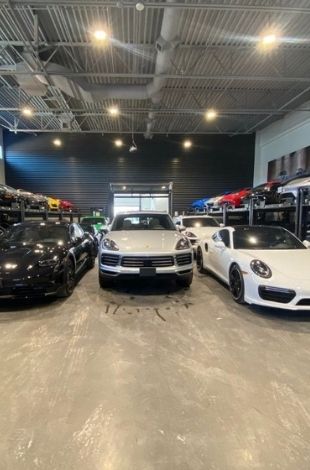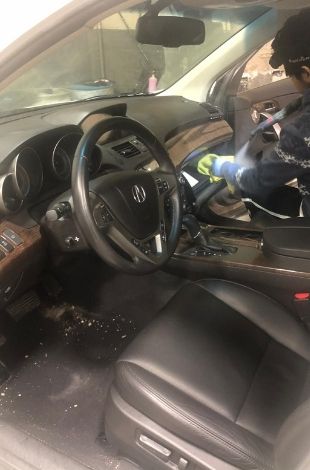 Package Options
Our vehicle detailing plans cater to a wide variety of needs. We understand that our clients need nothing more than a professional exterior clean and, other times, they need the interior of their car to be restored to its former beauty. Apart from our various packages, we also offer several optional extras such as pet hair removal, ozone generator, and headlight restoration.
Book an Appointment
We Care About The Environment
At Wash Me Now, we realize the importance of water conservation and protecting our environment. This is why we use steam cleaning and safe cleaning solutions. All of these steps have been taken in order to provide our customers with the best car detailing in Bolton without harming our local surroundings.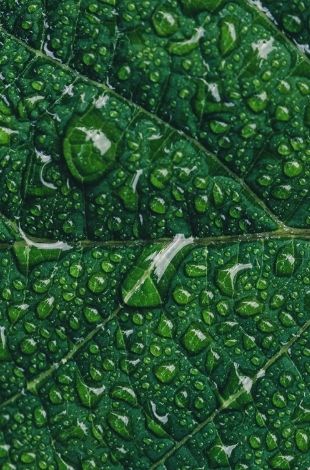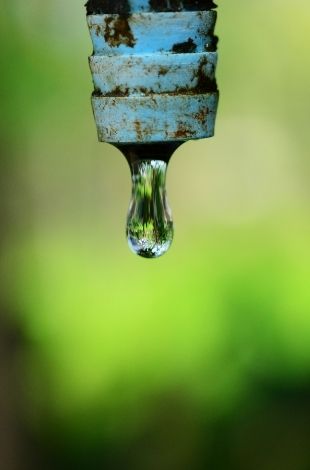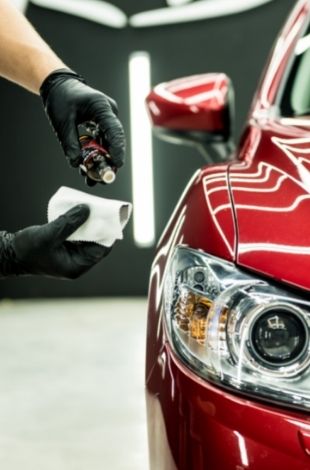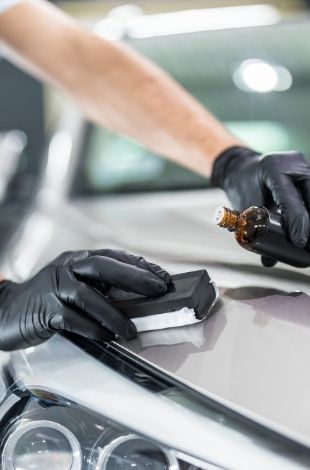 Ceramic Coating Services
Officially Certified Ceramic Pro Installer
Your car is an investment and it deserves to be protected. Our ceramic coating services protect your car's exterior paint so you can maintain that showroom shine and prevent rusting. We stand behind our product and make sure you're covered with our warranty. Our basic ceramic coating option comes with a 1-year warranty. We also offer a 4-year warranty and our deluxe coating comes with a lifetime warranty.
Book an Appointment
Have questions? Let's talk
We're always happy to hear from you! To book an appointment, simply give us a call or fill out the form; we will get back to you shortly to confirm your appointment!
Auto Detailing in Bolton
Of all Caledon's fine communities, Bolton is by far the busiest and most populous. Just 50km from Toronto, this abundant town is known for its historic downtown area and the Humber River that flows through it. Bolton has almost 9,000 households and the significant amount of traffic in this area makes the local highways particularly convenient. Since daily driving is essential for just about everyone in Bolton, it's easy to how cars can pack on the dirt. The longer they are left to accumulate dirt and dust, the greater the risk of irreparable damage.
For example, whether the roads are dry and relatively clean or wet and muddy, sand and dirt particles have a way of attaching themselves to your car. As they become more and more embedded, they are tougher to remove, and regular washing usually results in even more damage like surface scratches. The good news is that professional mobile Bolton car detailing by Wash Me Now will take care of all your vehicle cleaning needs without the hassle of having to drive to us! We will come to you anywhere in Bolton and work our detailing magic that will transform your car!