Car Detailing in Waterloo
Wash Me Now is a one of a kind, high-quality mobile car detailing Waterloo service. Give us a call today for:
Fully mobile car detailing services
A cleaning team that comes to you at home or at work
Interior and exterior car cleaning
A self-contained mobile washing truck that does it all
You can stop your car detailing near me search, because you found us! Call Wash Me Now today for fast and convenient car detailing in Waterloo!
Satisfaction Guaranteed
At Wash Me Now, our main focus is customer satisfaction. Our team takes great pride in the work we do, and it shows in our final results. No matter the service you hire us for, we will ensure the interior and/or exterior of your car looks brand new. We don't just wash and vacuum your car, we clean every possible nook and cranny so both the interior and exterior of your car looks as if it is brand new. We pay attention to all of the small details and leave your car looking fresh. We have over 100 5-star reviews due to our fantastic car detailing services. When you hire us, it will be clear to you why we receive so many great reviews. We put the customer first and take car detailing very seriously. We invite you to read our reviews before hiring us and see what sets us above the competition.
WHAT MAKES OUR CAR DETAILING IN WATERLOO DIFFERENT?
Affordable Car Detailing
Not every car owner has the same budget, and we understand that. That is why we offer different
packages for car detailing
for different vehicle types and level of detailing the average vehicle owner needs. You deserve touch notch car detailing, regardless of your budget. We have basic
cleaning packages
for those who don't want to spend too much and more extensive detailing options for those who are looking to spend a little more. This not only opens up our
car detailing services in Waterloo
to everyone but also allows those who have specific needs also be catered to.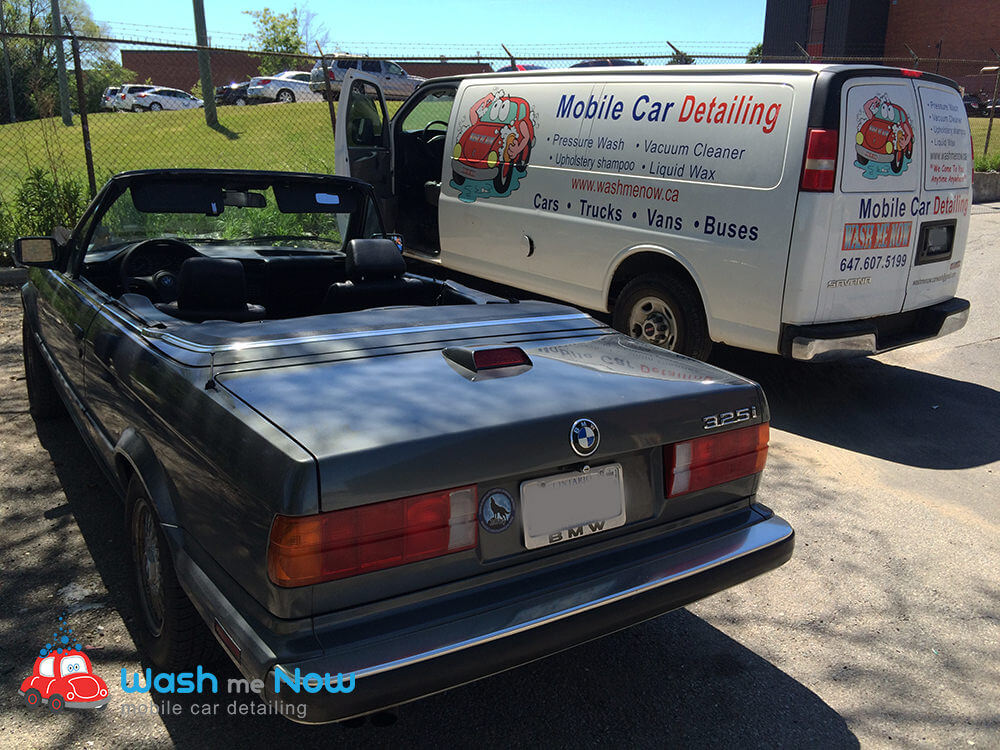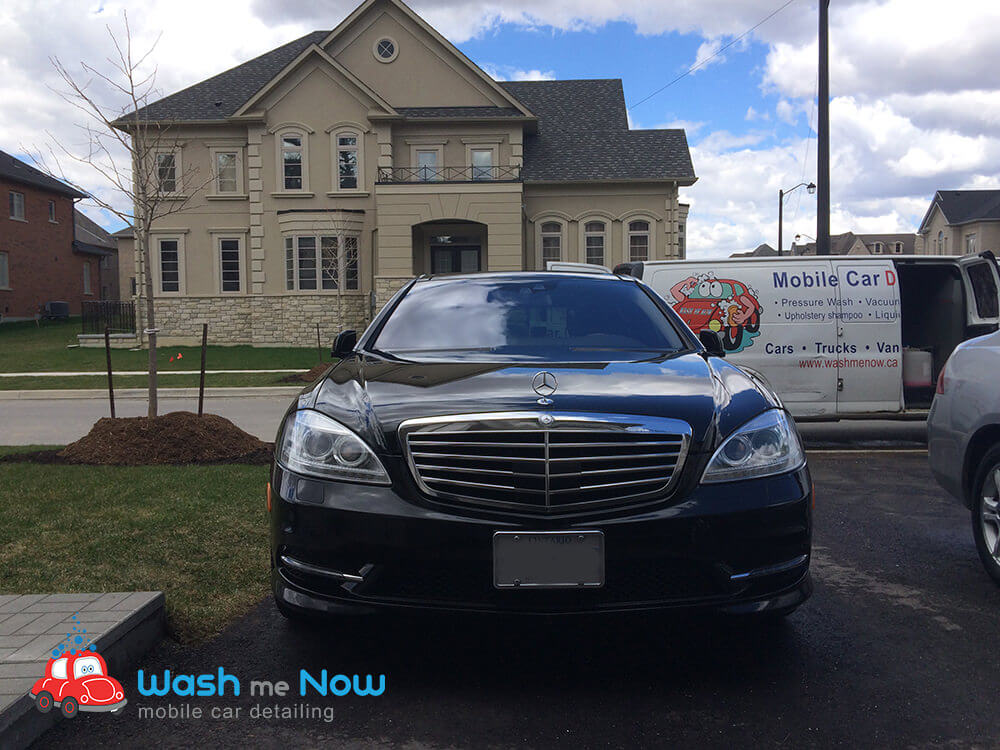 Green Car Detailing in Waterloo
While water seems like a plentiful resource, we try our best to use as little as possible to help keep the planet green. We achieve this by using steam cleaning power when cleaning. Not only do we use steam to help the environment but we also use safe cleaning solutions when doing all of our car detailing.
Allocated Time Frames for Each Vehicle
If you have a busy schedule, Wash Me Now does its best to not get in the way. When you hire us you can be sure that we will complete your detailing within the allocated time. We take anywhere from 1 to 3 hours, providing a time estimate for each detailing package. The time it will take to complete your vehicle will, of course, be reflective of its size and any additional treatments you may have requested. If you want to learn more about our packages for car detailing in Waterloo,
click here
or give us a call!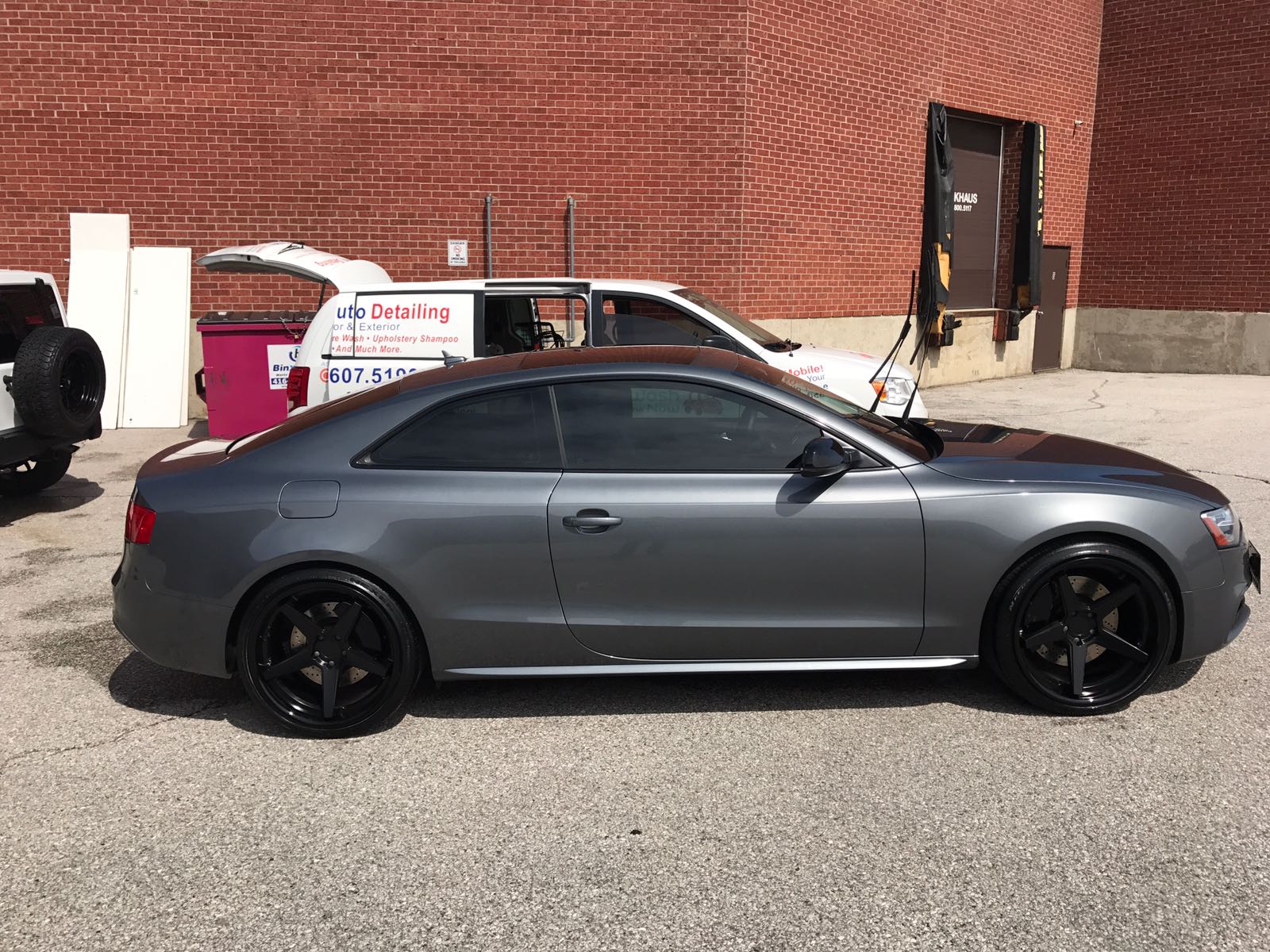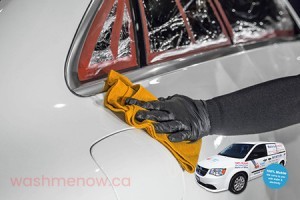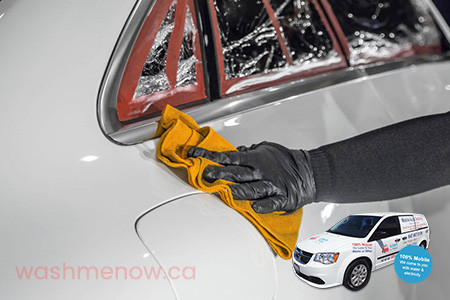 Ceramic Coating Services
Officially Certified Ceramic Pro Installer
Your car is an investment and it deserves to be protected. Our
ceramic coating services
protect your car's exterior paint so you can maintain that showroom shine and prevent rusting. We stand behind our product and make sure you're covered with our warranty. Our basic ceramic coating option comes with a 1-year warranty. We also offer a 4-year warranty and our deluxe coating comes with a lifetime warranty.
SERVICING THE FOLLOWING DEALERSHIPS
Request a callback
Fill in the form below and one of our friendly and knowledgeable representatives will call you back as soon as possible!