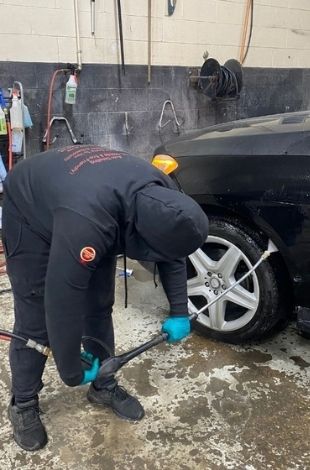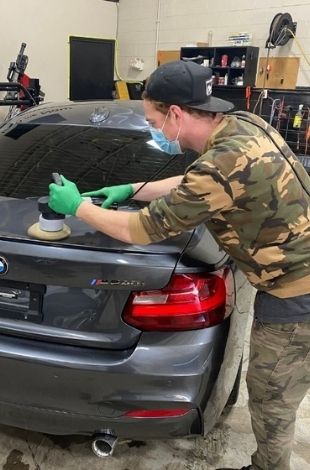 Our Auto Detailing Dufferin Grove Crew
The exterior of your vehicle will really need to battle it out against the elements. During the summer, the heat of the sun can become incredibly intense while, in the winter, the cold, snow, and salt take their toll. Our mobile team provides the best solution! Steam cleaning reduces water usage and it is also the safest approach to cleaning. We also use nothing less than the finest quality polish and wax products to give your car that added layer of protection and shine!
Exterior Car Detailing
Interior Car Detailing
Engine Detailing
Ceramic Pro Coating
Steam Cleaning
Book an Appointment
Affordable Car Detailing Services
We understand that every vehicle owner works on a different budget. This is why we offer several packages for car detailing in Dufferin Grove to suit differing budgets. Basic cleaning packages are great for those on a tight budget whereas more extensive detailing options include specialized treatments. Our variety of packages not only assure affordable car detailing in Dufferin Grove for everyone, but we also allow vehicle owners to make their selection based on their needs. Optional extras are also available which means that vehicle owners can add the extras they need without breaking the bank.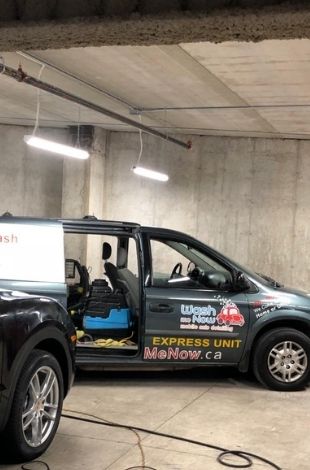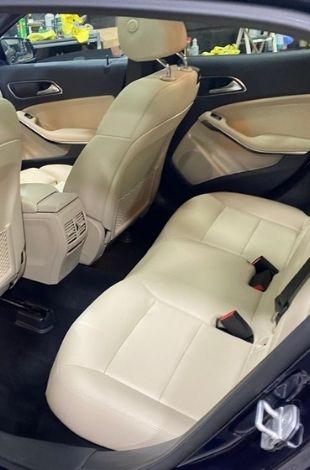 Auto Detailing Dufferin Grove Finished to Perfection
Over time, your car is bound to get dirty and dusty inside. Dirt from your shoes and dust from the air find their way inside and settle in all those hard-to-reach places. Whether you have cloth or leather upholstery, it's bound to need a good, deep clean from time to time. The same can be said for the door panels, dashboard, console areas, and hood lining. Let Wash Me Now come to you anywhere in Dufferin Grove and treat your car to the quality cleaning it deserves! We offer everything from leather cleaning and treatments, to interior steam cleaning, and other trim treatments.
At Wash Me Now, we understand that car detailing is so much more than just a quick wash. It's about those little details that make all the difference. This is why we offer specialized services like engine shampooing and dressing, headlight restoration, pet hair removal, and ozone generation to get rid of any nasty odors. Our goal is to get your car looking its absolute best so that you can drive with pride!
Why Choose Wash Me Now
| | |
| --- | --- |
| ✓ Availability | Same Day |
| ✓ Interior Detailing  | From $160 |
| ✓ Interior & Exterior | From $220 |
| ✓ Service Areas | Dufferin Grove |
| ✓ Options | Mobile & Our Location |
| ✓ Experience | 10+ Years |
Fast Auto Detailing Services In Dufferin Grove
Dufferin Grove residents lead busy lives which is why it's so important to know what to expect in terms of timing. We include time estimates with each of our packages. The time required will depend on the package you choose as well as the size of your vehicle.
Book an Appointment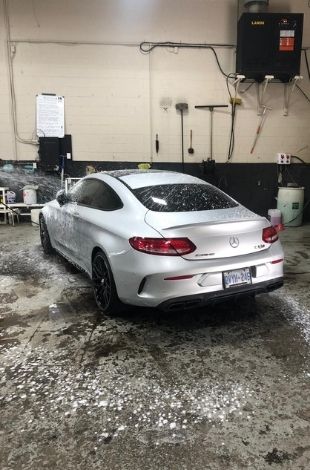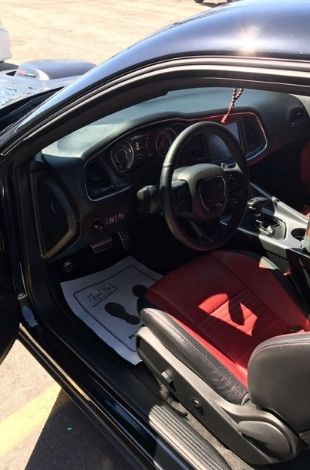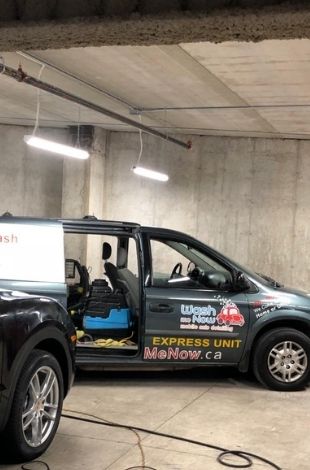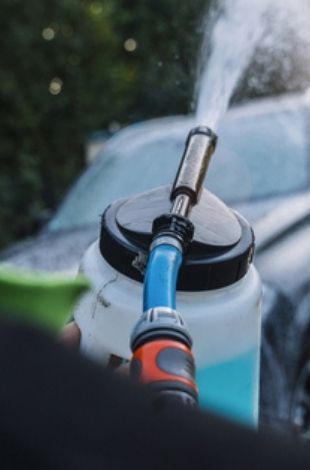 Mobile Car Detailing Dufferin Grove
We understand just how busy our clients' lives are these days. Despite all the technological advancements over the years, our lives seem to be overrun with even more chores and responsibilities. This is why we offer mobile car detailing in Dufferin Grove. There's no need to come to us when we will come to you! Simply provide us with your address when you make your booking and our mobile unit will come equipped with everything, including water.
Book an Appointment
Super Steam Clean Dufferin Grove
Steam is not only great for cleaning. It also kills germs, and it's a great way of cleaning with minimal water usage. We use the power of steam to give your car the perfect clean inside and out. By using steam, we are able to give your car the best clean ever without rubbing or scrubbing!
Book an Appointment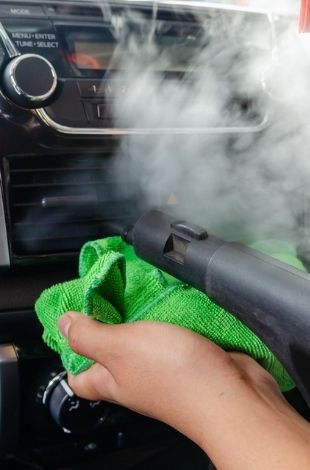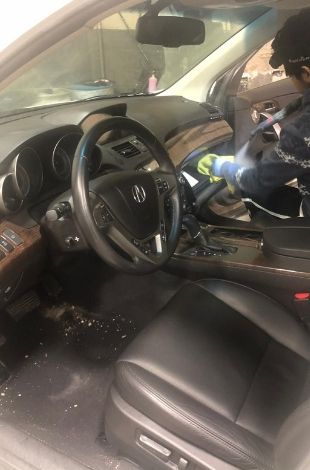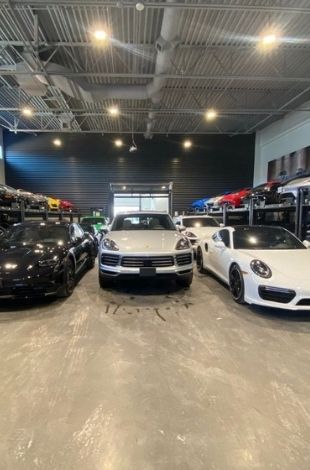 Package Options
When you schedule a car detailing in Dufferin Grove with Wash Me Now, you can be sure that we will complete our detailing duties within the allocated time. From 1 to 3 hours, we provide time estimates for each of our detailing packages. The precise amount of time needed will depend largely on the size of the vehicle and any additional treatments requested. For more information on our packages for car detailing in Dufferin Grove, click here or call our helpful team.
Book an Appointment
We Care About The Environment
Whenever a car is cleaned, water is an essential part of the process. Of course, this does not mean that you need to completely drench your vehicle. We use steam cleaning power for many reasons, including environmental concerns. Also, to minimize water usage, we use safe cleaning solutions when doing all of our car detailing in Dufferin Grove.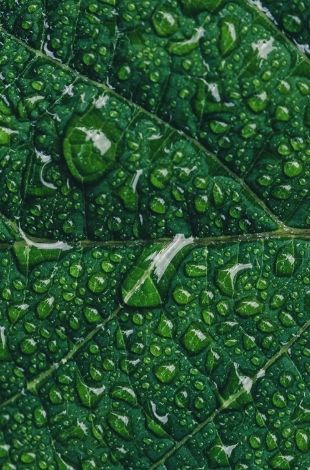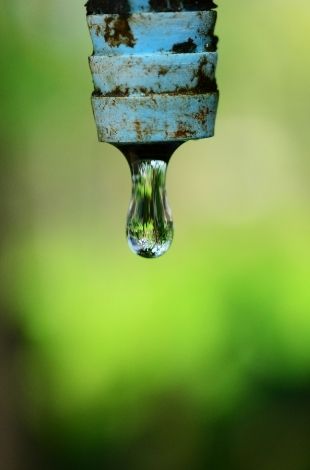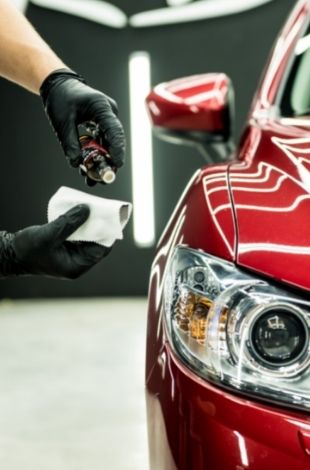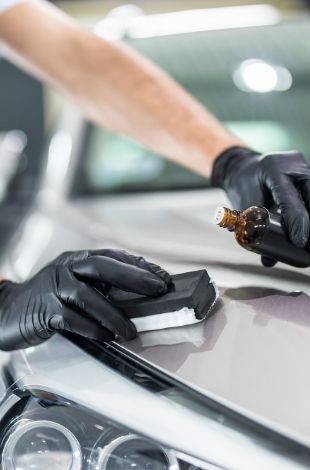 Ceramic Coating Services
Officially Certified Ceramic Pro Installer
Your car is an investment and it deserves to be protected. Our ceramic coating services protect your car's exterior paint so you can maintain that showroom shine and prevent rusting. We stand behind our product and make sure you're covered with our warranty. Our basic ceramic coating option comes with a 1-year warranty. We also offer a 4-year warranty and our deluxe coating comes with a lifetime warranty.
Book an Appointment
Have questions? Let's talk
We're always happy to hear from you! To book an appointment, simply give us a call or fill out the form; we will get back to you shortly to confirm your appointment!
Auto Detailing in Dufferin Grove
We take great pride in every vehicle we work on. When you make use of our services, you will enjoy a 100% satisfaction guarantee for our car detailing in Dufferin Grove. When you choose to have car detailing in Dufferin Grove, it's so much more than a simple wash and vacuum. It's those small details that make all the difference and keeping your car spotless makes it that much more of a pleasure to drive. With over 400 5-star reviews for our car detailing in Dufferin Grove and plenty of returning customers, it's easy to see why we are head and shoulders above the rest. Of course, we don't expect you to take our word for it! Go ahead and read what others have to say about our car detailing in Dufferin Grove before booking an appointment.