Car Detailing in Eglinton West
We offer a one-of-a-kind, convenient way to get your car clean. Call our mobile car detailing Eglinton West service for:
Fully mobile car detailing services
A cleaning team that comes to you at home or at work
Interior and exterior car cleaning
A self-contained mobile washing truck that does it all
Call Wash Me Now today for fast and convenient car detailing in Eglinton West!
Satisfaction Guaranteed
Also known as Little Jamaica, Eglinton West is one of Toronto's most culturally diverse neighborhoods. Regardless of where you may live in this historical, beautiful area, Wash Me Now has car detailing in Eglinton West services that can be hugely beneficial to your vehicle on a variety of levels. From the moment our mobile car detailing work begins, to the moment we finish, your car is going to be in the hands of detailing experts.
If you only have a vague idea of what detailing can entail for your Chevrolet, BMW, Ford, Honda, Ferrari, or whatever the case may be, here is your chance to learn more! Once you do, we invite you to contact us at any time to set up an appointment.
What Makes Our Car Detailing in Eglinton West Different?
Car Detailing In Eglinton West We Completely Guarantee
From complete exterior handwashing with WAX, interior vacuuming and dusting, leather seat treatment, and mirror/window work, we offer a long list of detailing services and packages. Whether you want a quick wash and wax of your vehicle, or if you want to restore your vehicle to showroom quality, we can help. If your needs for your vehicle are somewhere in the middle, we still guarantee our car detailing in Eglinton West results.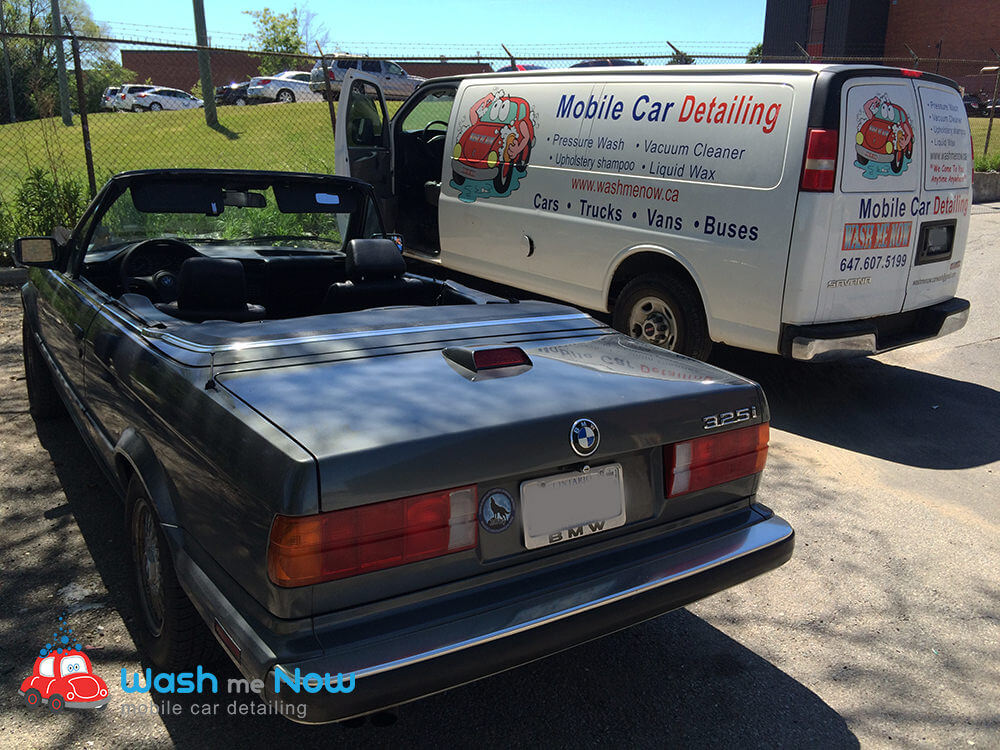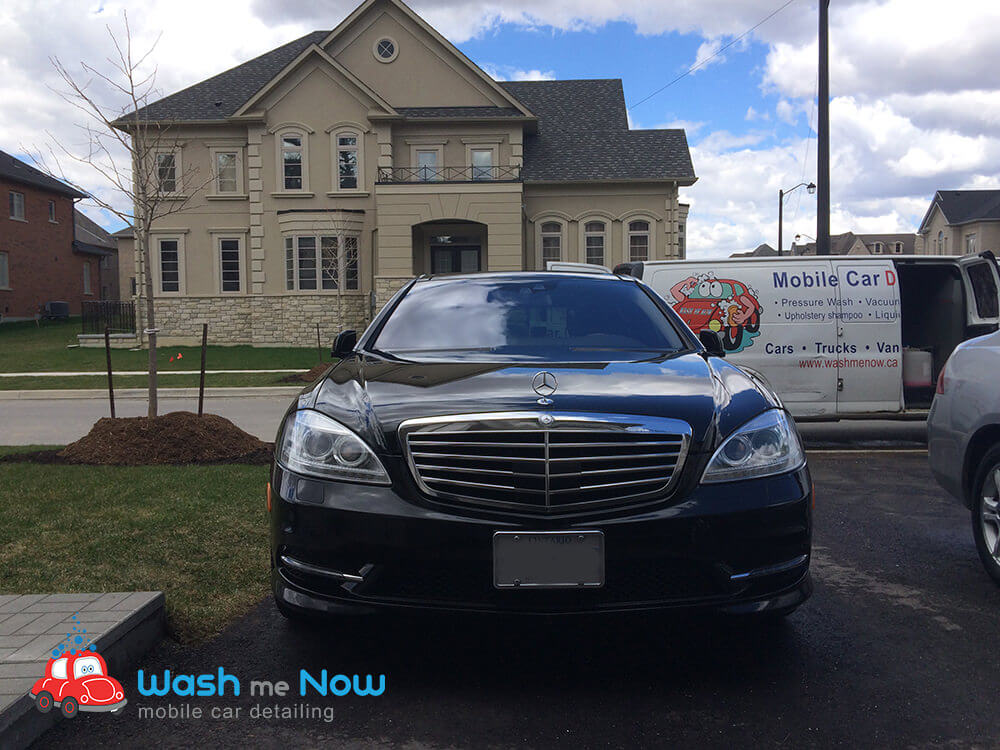 Car Detailing In Eglinton West You Can Afford
Results are obviously important, when it comes to car detailing services like waxing, headlight restoration, or pet removal. However, you shouldn't have to spend hundreds and hundreds of dollars to give your car the treatment you know it deserves.
Car detailing from our experts at Wash Me Now is the most competitively priced mobile service in Eglinton West, Toronto, and throughout the Greater Toronto Area.
Car Detailing In Eglinton West With An Eye Towards Carbon Footprints
You are welcome to contact us to learn more about how our work strives to be environmentally conscious at all times, including steam cleaning instead of water.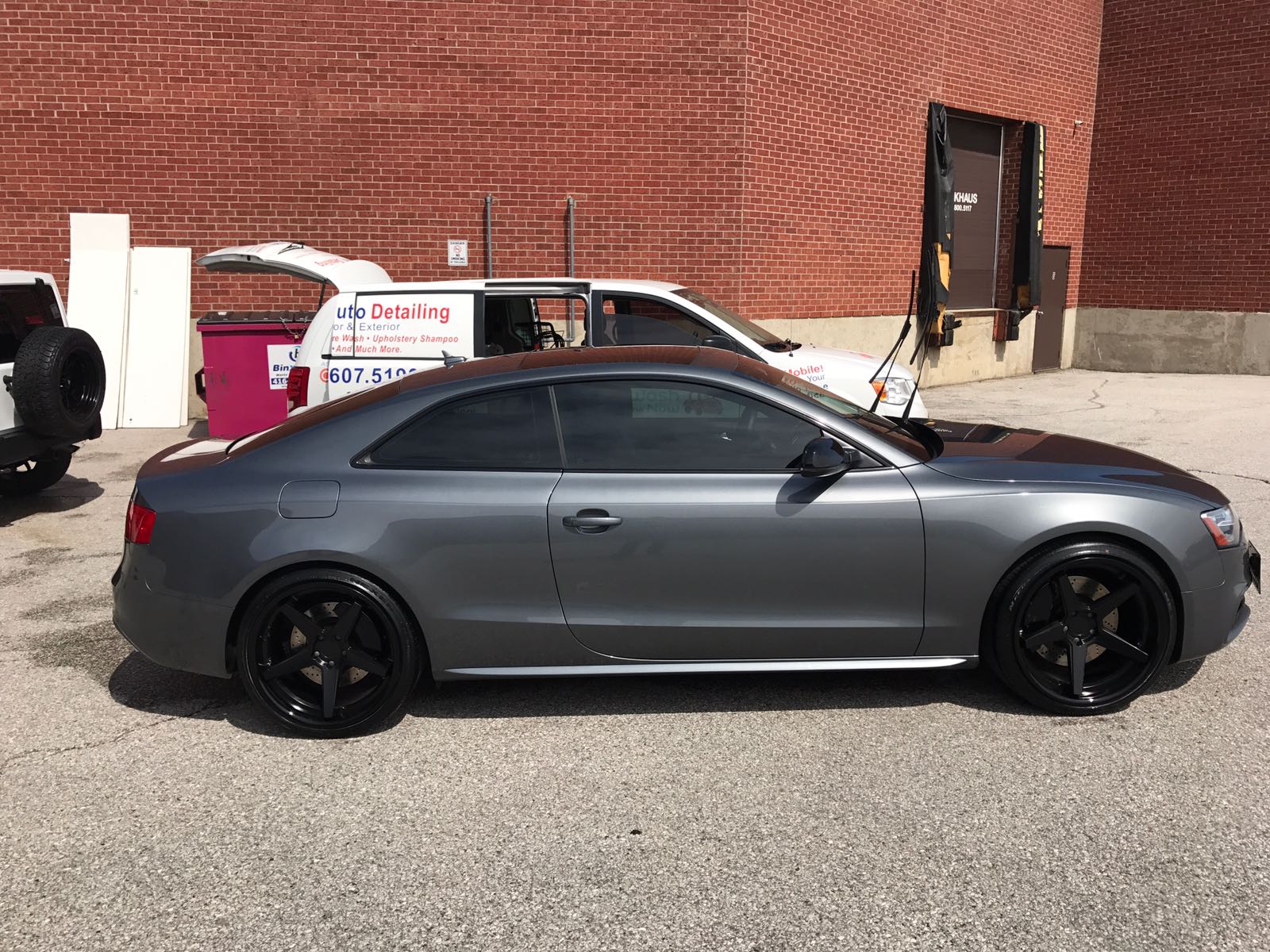 SERVICING THE FOLLOWING DEALERSHIPS
Request a callback
Fill in the form below and one of our friendly and knowledgeable representatives will call you back as soon as possible!