Maserati Car Detailing
Established over 100 years ago, Maserati is known for its elegance and excellent performance both on the race track and the road. Racing enthusiasts might be familiar with the 1950s racing star, Juan-Manuel Fangio who took his Maserati across the finish line to achieve fantastic fame. These days, Maserati owners enjoy more than just the superb horse power. It's also about the luxurious feel of the design and the perfect finish. After investing in such an elegant mechanical work of art, there's nothing you want more than to keep her in the best possible condition.
Driving down the road should make heads turn for all the right reasons and you definitely do not want anyone writing "Please Wash Me" anywhere on your precious Maserati! That said, no matter how desperately you need your car cleaned, you should never settle for anything less than the best. When you choose Wash Me Now, you can rest assured that your luxury car will be treated with the utmost care and respect. Our mobile team have worked on more than 1,000 luxury vehicles and we know just how to take care of even the finest detail. Call (647) 607-5199 to schedule your Maserati car detailing appointment!
Featuring a brand new Maserati
Wash Me Now is the GTA's premier mobile car detailing service, providing the highest quality detail work on the vehicles of satisfied customers all across Toronto.
Our team of passionate experts show up wherever you are with everything we need (including our own electricity!) to get your car sparkling like never before.
One of our most exciting services is the New Car Package, exclusive to Wash Me Now! This package includes an extensive list of highly detailed services to get your car cleaner than ever before. Literally.
In order to properly showcase the detailed service provided the New Car Package, Wash Me Now had it tested it out on a gorgeous black Maserati.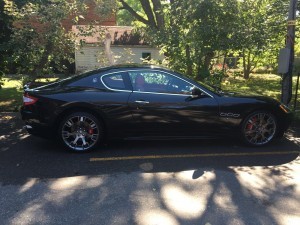 First things first:
We started off by giving the automobile a complete exterior wash by hand. It's the only way to achieve a fully faceted cleaning that lasts. The exterior's hand wash is followed by a total interior vacuum and dusting.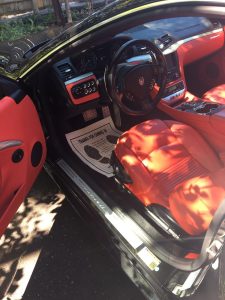 After we cleaned the exterior and interior of the vehicle, we carefully shampooed and steam-cleaned the interior fabrics of the car. Once this was completed, we vacuumed and shampooed the interior of its trunk with nothing less than excellent precision.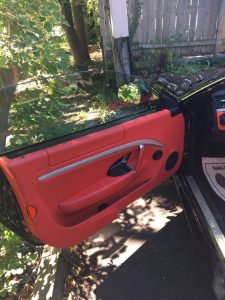 This is when we moved on to a fine-detailed cleaning of all the interior surfaces within the car; with no detail left unnoticed or unaccounted for.
We took even extra careful consideration when cleaning the car's interior windows and mirrors. Leather cleaning and conditioning came next, done with precision unlike any other detailing service in the city.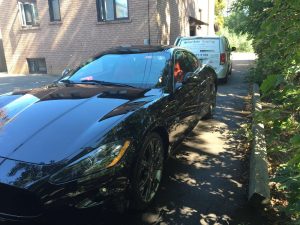 Final Step:
One of the final steps we took was the careful removal all salt stains from the automobile. We cleaned all of the door jams with a cautious respect and considerable detail.
And that's not everything… This was only a sample of the detail and consideration we take to carefully provide your car with the highest quality detailing available.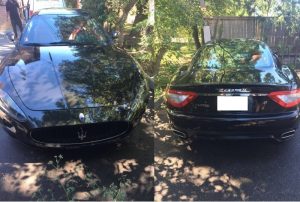 For more information
on Wash Me Now's New Car Package, you can visit our website! For the best, most impressive detailing for your car's interior and exterior, make sure to ask for more information on our New Car Package. There's really no other package like it.
Wash Me Now treats your car with knowledge and respect; ensuring the finest detailing you can find. You can call Wash Me Now at any time to get our mobile car washing services directly to where you are.
Anywhere, anytime.
There's nothing more effective than the Wash Me Now hand detailing services.
Call Wash Me Now today to see what we do for you:
(647) 607-5199
https://www.washmenow.ca
Book now
Interior Shampoo for Regular size