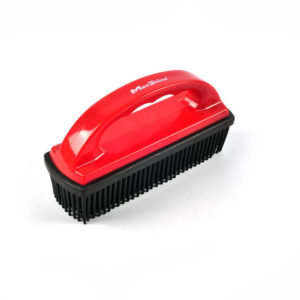 MaxShine Car Hair Remover Brush For Sale
$13.99
Maxshine Car Carpet Rubber Brush features Electrostatic technology to attract fur and hair with magnetic-like results from your car's carpet, upholstery, and rugs.
ORDER BRUSH NOW
Car Hair Remover Brush Benefits
Simply apply friction to the right surfaces, and the brush will generate a magnetic charge that will lift the debris into the rubber bristles, making it easy to discard!
Feature:
Electrostatic Rubber Bristles
Safe for all surfaces including leather.
Safety Bumper
Comfort Grip Handle
Easily cleaned with soap and water.
Brush Material: PP with TPR