Wash Me Now offers 100% mobile, top quality car detailing services to customers anywhere in the Greater Toronto Area. We recognize each vehicle as an individual case and will go the distance to ensure your car gets the unique treatment it needs. Our professionals are equipped with premium car detailing tools, designed to combat even the most hopeless of cases (like concrete removal in this one). While other car washing companies may turn you away, Wash Me Now will always be ready to serve you.
A few weeks ago we had a client with an especially unusual case. After parking near a construction site, he came back to find his car covered in concrete spots. The roof, the doors, and the windshield were all speckled, leaving the car in very poor condition, and in desperate need of detailing services.
Before: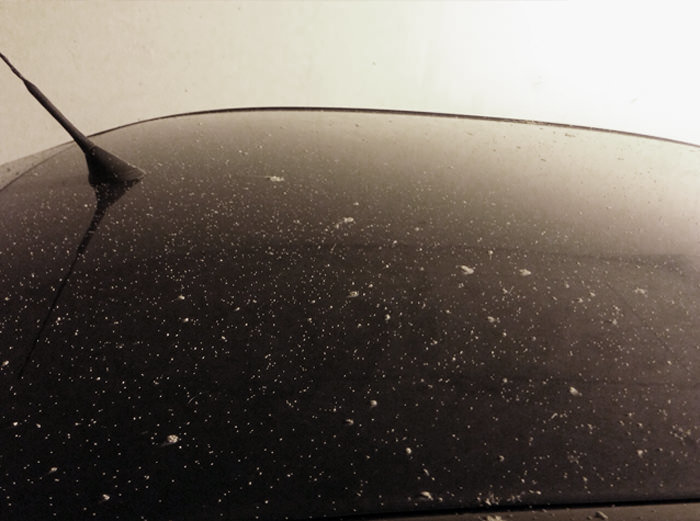 He consulted numerous car detailing companies and body shops to see if they would be able to remove the spots. All places he went to informed him that the only solution was to repaint the whole car, costing him unnecessary money. They informed him that the concrete was essentially fused to the car, and would need to be scratched off, ultimately damaging the original paint job.
Once he brought his problem to Wash Me Now, he found the solution he had been searching for. Using our specially designed equipment, we were able to remove all evidence of concrete, leaving his car looking like new.
After: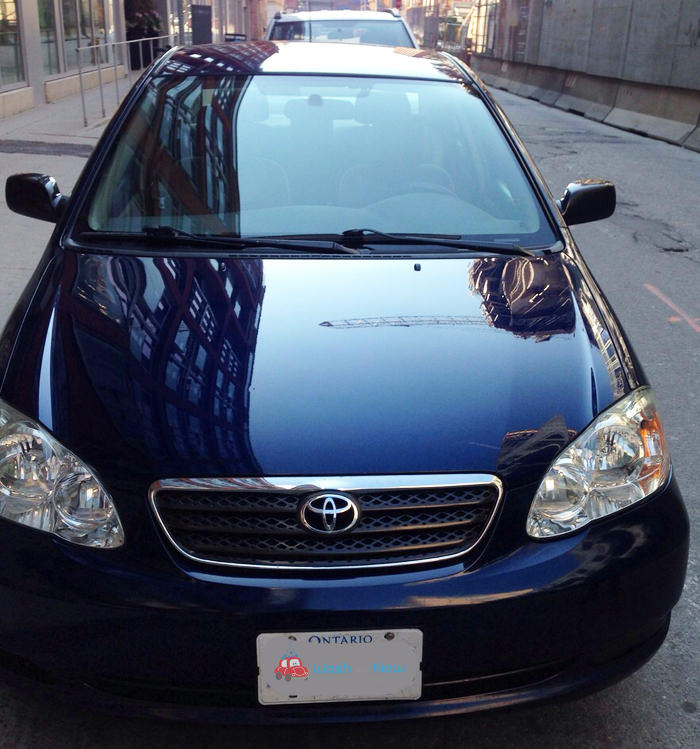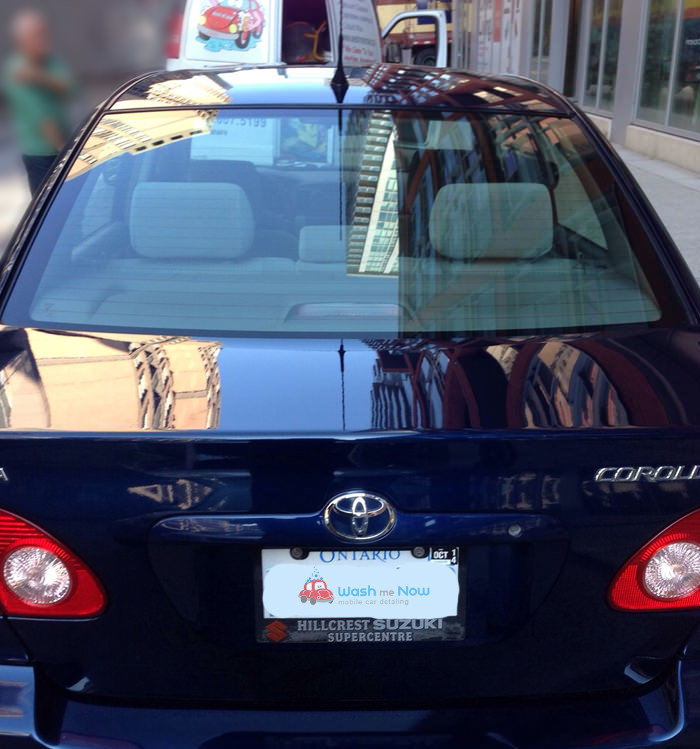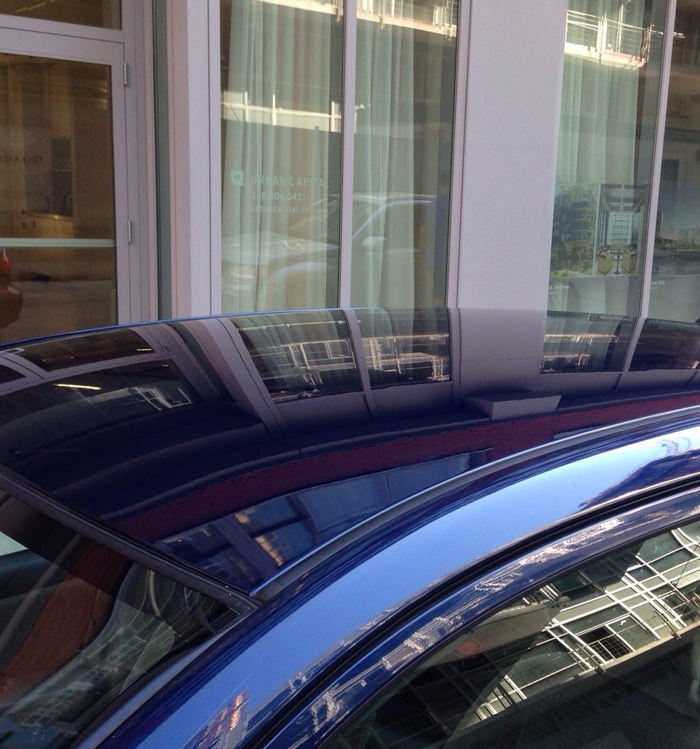 The client was more than satisfied with his newly detailed vehicle. Leaving no sign of paint damage or stubborn concrete, we were able to give his car the treatment it needed. With the amount of construction going on in Toronto and the GTA, we think it is important for any car detailing company to be equipped with top-quality products to combat concrete damage.
Wash Me Now has performed hundreds of specialty jobs like this, as we are readily prepared for any unique challenges that come our way. Challenges that other body shops say no to, we say yes to.