Come Visit Us
Still bringing you the best in auto detailing, but now with a brick-and mortar location.
Drop off your car and pick it up like-new.
435 Bowes Road, Unit 2, Vaughan, ON L4K 1J5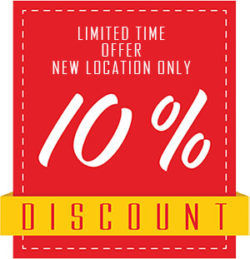 While we pride ourselves in our mobile services, we have now grown to have a physical location. All-year round, we now have a location for customers to receive quality car detailing. Still with the great service you expect from Wash Me Now, and still with the same affordable prices. With powerful equipment and experts obsessed with perfections, your car can get the personalized care that it deserves.
From cars, trucks, buses, trailers and much more, we service both commercial and personal vehicles to make them look their best. After a Wash Me Now treatment, you'll love and appreciate your vehicle all over again! If you're in the GTA and your car needs a spa-like rejuvenation, come visit us at 435 Bowes Road, Unit 2, Vaughan, ON L4K 1J5. Browse this page to see why you need a car-detail!
Give us a call at (647) 607-5199 or book online for an appointment